Tech it easy, Digitalise your business
e

Bottli

digital solutions
by your side to simplify your business

Optimisation & Efficiency
HOW to optimise your internal management and tap new growth opportunities

Transparency & Traceability
See WHERE your business can prevent counterfeiting and strengthen customer loyalty
Improve your day-to-day work and WHAT you deliver to customers for their greater satisfaction
eBottli was founded in 2019 out of a passion for wine and IT. We believe in the story behind every product, which we are dedicated to bringing to light!
We provide digital solutions to improve experience, efficiency and traceability. In this age of accelerated digital evolution, we continue to be authentic and compassionate. That's the reason why we will always listen and adapt our products to meet our customers' needs.
"The eBottli team shows passion and commitment. The most admiring thing is the realibity they create for you as customer, with sense of belonging and detailing. Too good."
Vikas Gupta
General Manager - AWM Global
"Wines of Adelaide Pty Ltd has been working with Nathalie and Florence from eBottli and found their input to our business invaluable. Absolute professionals and a pleasure to work with. We would encourage for any wine business to discuss your challenges with the eBottli team"
Peter Jackson
Managing Director - Wines of Adelaide Pty Ltd
"Nathalie and the eBottli team are incredibly experienced and knowledgeable about the wine industry. They bring international knowledge to local problems and go above and beyond for everyone they work with."
Laura Tolson
Director - Lateral Vision
"The team at eBottli is helping businesses like ours, utilise state of the art technology to solve old school problems. Collaborating with eBottli provides us with the best chance to operate as efficiently as possible helping save time, and money. eBottli provide thoughtful, technical advice on improving manual and time wasting activities."
Tara Madgett
General Manager - Mclaren Vintners
We have been featured in several reputable publications specialising in the wine industry and new technologies. To read more about why we do what we do, what we have developed and how we like to conduct projects and partnerships, click on the publications' logos.
Industry & Academic Partners
As a young startup which provide digital solutions in South Australia, we have been able to benefit from accelerator programs and have been supported by both the University of South Australia and The University of Adelaide. 
We are also deeply committed to creating mutually beneficial partnerships with other relevant businesses within the wine and technology industries.
Our team is international. The CEO, Nathalie Taquet is French and has worked for more than 15 years in scientific research. The CTO, Nicolas Foata has worked for more than 14 years in IoT, cloud, luxury goods tracking and big data. Through their passions, they share with their international team every day the same desire to improve the traceability of the supply chain and provide digital solutions in order to guarantee the quality of what we drink and eat.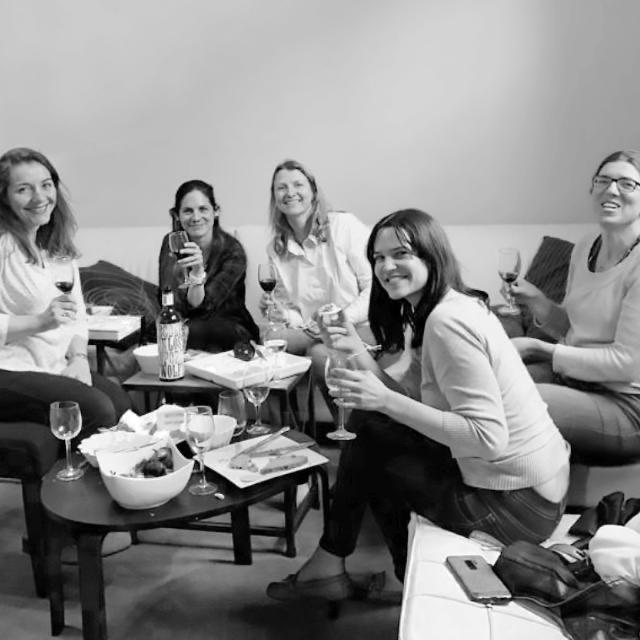 81 Flinders Street,
Adelaide, SA, Australia – 5000
Lot Fourteen, North Terrace,
Adelaide, SA, Australia – 5000
Tel : +61 (0)4 21 222 441
ABN: 74 759 393 949
SUBSCRIBE TO OUR NEWSLETTER
OUR SOLUTIONS
Whether you are facing a challenge in your operations, willing to pursue a goal in the future regardless of your current situation, or wishing to jump on an unexpected opportunity, eBottli will support you in the implementation of digital tools to address your needs.