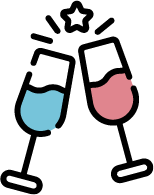 Connecting knowers with lovers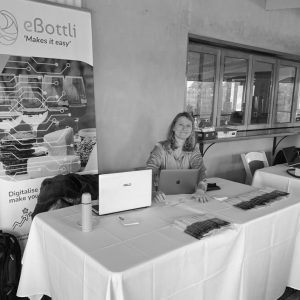 B to B
Events
You are a grower, a winemaker, a
bottler, a labeler, a negociant, a
retailer, a distributor... you are
somewhere in the wine industry,
willing to increase your visibility and
network, we can connect you with a
relevant partner to help
you attend an expo or a
show and
connect with retailers,
wholesalers to join efforts
alongside temporary events or
longlasting partnerships
You are a wine lover and you want to organize a private or a corporate party, ebottli can help you come up with an elegant and unique event whether you want to host it from your home, your
office, or another venue.
Determine a theme: Wine tasting, Food & Wine Pairing
Find a venue
Find a catering partner to
accommodate the wines
Recruiting a Sommelier
Organizing draws and activities to achieve your goals.
You are a winemaker and you need to increase your visibility and sales: we can help you organize a wine tasting event at your own cellar door or help you partner up with a venue.
Finding a venue & a catering partner
Recruiting a sommelier and Managing invites & promotion
Public Relations
Organizing draws and activities to gather more sales
81 Flinders Street,
Adelaide, SA, Australia – 5000
Lot Fourteen, North Tearrace,
Adelaide, SA, Australia – 5000
Tel : +61 (0)4 21 222 441
ABN: 74 759 393 949
SUBSCRIBE TO OUR NEWSLETTER
OUR SOLUTIONS
Whether you are facing a challenge in your operations, willing to pursue a goal in the future regardless of your current situation, or wishing to jump on an unexpected opportunity, eBottli will support you in the implementation of digital tools to address your needs.