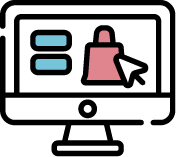 Bottli is an online bottle shop  launched the first time in 2019 and has since built a loyal wine-loving customer base. Our goal is to create personal relationships between our customers and winegrowers by sharing their story & philosophy
Bottli is an online bottle shop where we offer our partners the possibility to feature their wines free of charge and grow their database because when a transaction occurs, we connect directly the producer with the new customer.
We conduct weekly campains on our social media with call to action and voucher give away. Those campaigns are at no cost to winemakers who therfore increase their visibility and maintain a steady revenu with us.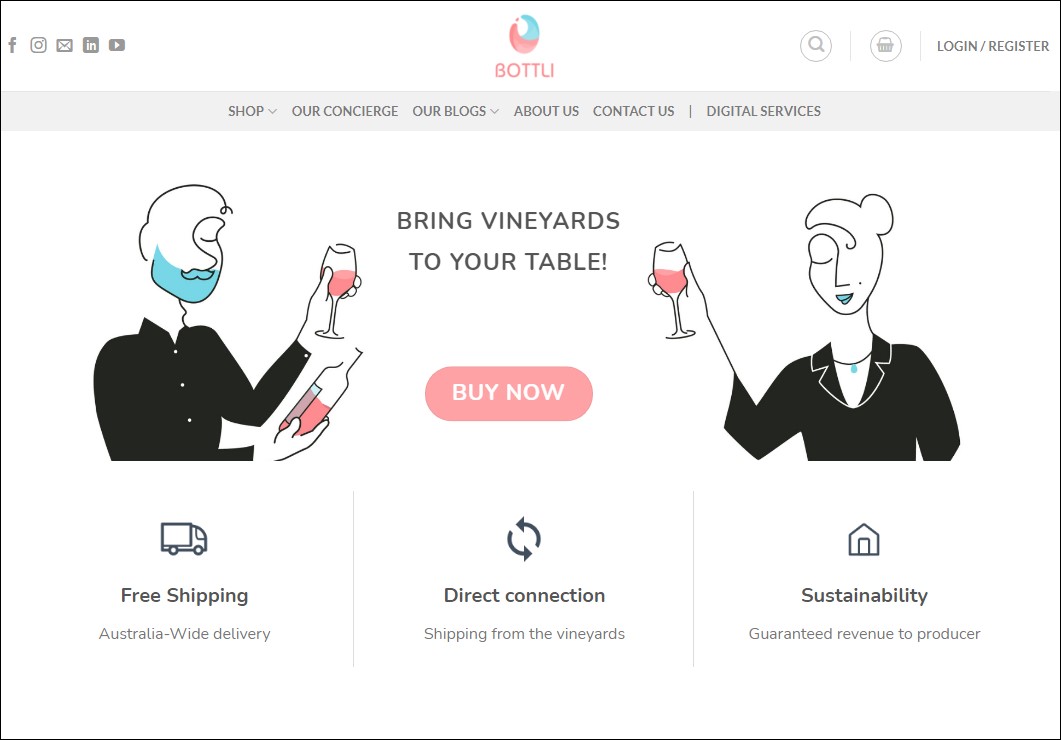 How it helps
Wine Lovers?
Because the idea is to connect winemakers directly with the consumers, we load the platform with unique content like interviews, articles and news so customers can find a great deal of information about the story behind the bottle.
In order to help each wine lover to better chose their bottles, we have implemented specific filters so choices can be made according to palate and noise, therfore, customers are sure to love the wine they select. 
Besoin de plus d'informations ?
81 Flinders Street,
Adelaide, SA, Australia – 5000
Lot Fourteen, North Terrace,
Adelaide, SA, Australia – 5000
Tel : +61 (0)4 21 222 441
ABN: 74 759 393 949
SOUSCRIRE A NOTRE LETTRE D'INFORMATION
NOS SOLUTIONS
Que vous soyez confronté à un défi dans vos opérationsdésireux de poursuivre un objectif dans le futur, quelle que soit votre situation actuelle, ou souhaitant sautez sur une occasion inattendue, eBottli vous accompagnera dans la mise en place d'outils numériques répondant à vos besoins.