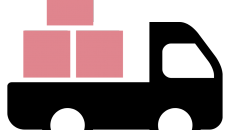 Weight eDiary has been designed to simplify the wine supply chain between growers & buyers

Follow the process of the supply chain : winemaker orders, grower bookings, truck pick up, weight purchase details per variety and block, scale deliveries

Data is accessible in real time, current status of an order or a delivery, no disputes about weight from different stakeholders

Setup and sending emails, alert notifications, communication between the supply chain actors, invoices in real time
Weight eDiary is a SaaS platform to simplify the supply chain, allowing data entry to be more accurate by minimising the risk of human mistakes and significantly speeding up the recording process.
User friendly: any device & anytime

Traceability & data security: latest technology for optimal data security, flexible and customised
Besoin de plus d'informations ?
81 Flinders Street,
Adelaide, SA, Australia – 5000
Lot Fourteen, North Terrace,
Adelaide, SA, Australia – 5000
Tel : +61 (0)4 21 222 441
ABN: 74 759 393 949
SOUSCRIRE A NOTRE LETTRE D'INFORMATION
NOS SOLUTIONS
Que vous soyez confronté à un défi dans vos opérationsdésireux de poursuivre un objectif dans le futur, quelle que soit votre situation actuelle, ou souhaitant sautez sur une occasion inattendue, eBottli vous accompagnera dans la mise en place d'outils numériques répondant à vos besoins.