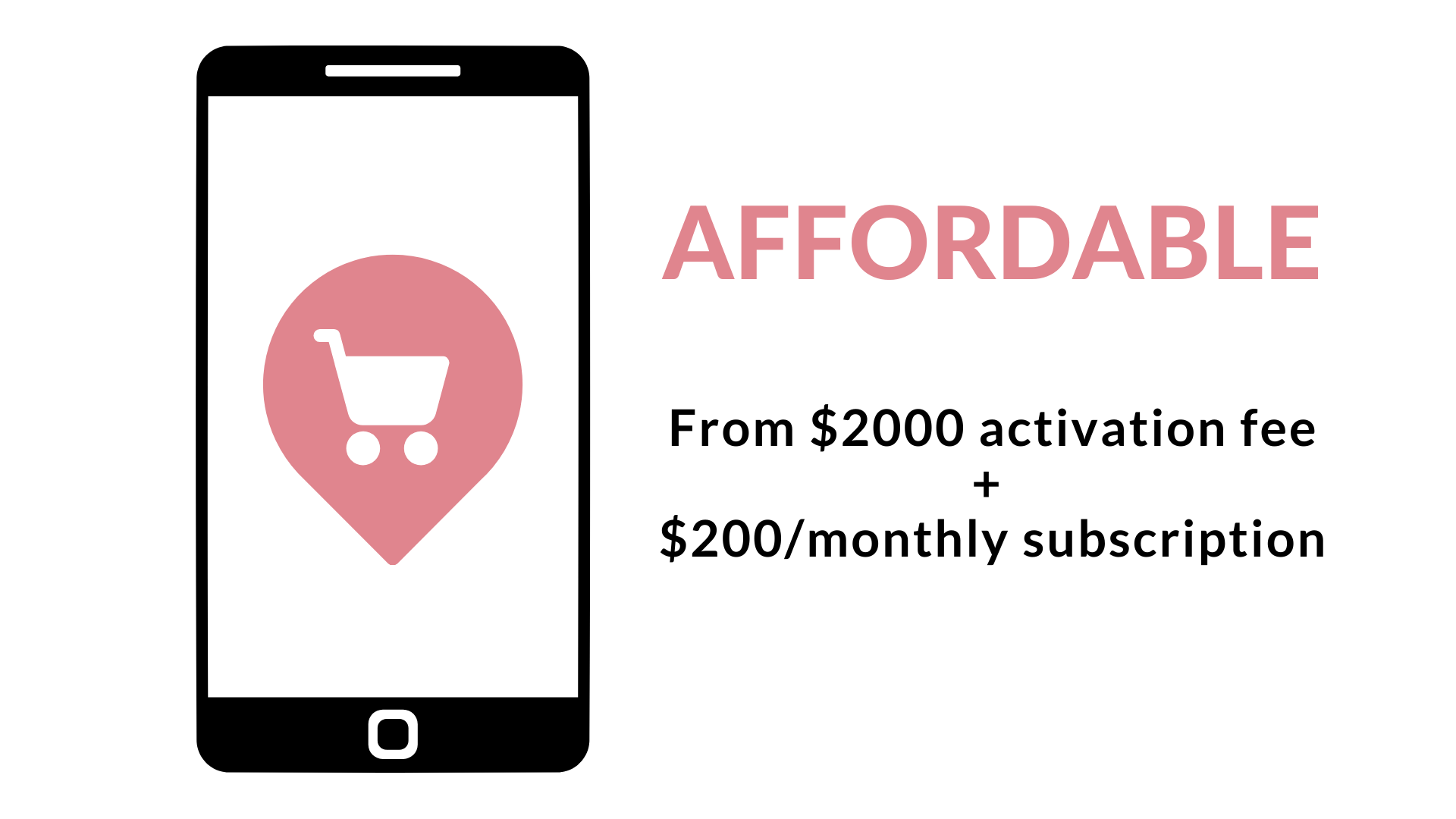 eBottli has developed an affordable mobile application to increase your efficiency and profitability. 
Place ordering power in your customers' hands to increase revenue. Create a custom marketplace or integrate an existing marketplace.
Reward your best customers to increase repeat visits and lifelong loyalty. Increase user engagement and profitability.
Integrate with third-party services to streamline your processes.
Allow users to reserve time slots for various services. Implement commitment fees, manage appointments and receive notifications.
Keep users up to date with events, specials, and announcements. Push notifications even when the app is closed.
For a full list of features request a demo!
Reach people where they are… on their phone!
– 91% of adults have their mobile phone mithin arms reach 24/7. – Morgan Stanley
– 2/3 of digital time is spent on mobile devices. -ComScore
– 80% increase in sales for companies that adopt a mobile centric approache. -Internet Retailer
81 Flinders Street,
Adelaide, SA, Australia – 5000
Lot Fourteen, North Tearrace,
Adelaide, SA, Australia – 5000
Tel : +61 (0)4 21 222 441
ABN: 74 759 393 949
SUBSCRIBE TO OUR NEWSLETTER
OUR SOLUTIONS
Whether you are facing a challenge in your operations, willing to pursue a goal in the future regardless of your current situation, or wishing to jump on an unexpected opportunity, eBottli will support you in the implementation of digital tools to address your needs.