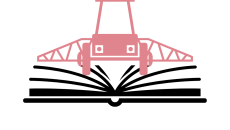 Spray e-Diary is a digital diary for more simplicity, transparency and efficiency. Designed in collaboration with Australian growers facing considerable time wasting and lack of accuracy with their spray diary data recording.
An intuitive system, user friendly without commitment. Spray e-Diary is accessible at any time, from any device for a real time management with customisable features.

No more paper, all your recordings are archived  with complete peace of mind.
You speed up the reporting  process and export reports easily, reducing your workload.

A solution with accurate data capture & reduced risk of human error. You can also integrate and consolidate existing databases.
81 Flinders Street,
Adelaide, SA, Australia – 5000
Lot Fourteen, North Terrace,
Adelaide, SA, Australia – 5000
Tel : +61 (0)4 21 222 441
ABN: 74 759 393 94
SUBSCRIBE TO OUR NEWSLETTER
OUR SOLUTIONS
Whether you are facing a challenge in your operations, willing to pursue a goal in the future regardless of your current situation, or wishing to jump on an unexpected opportunity, eBottli will support you in the implementation of digital tools to address your needs.